MIDDLE EASTERN ENCLOSURE

(perfect for those super tame finches you want in your living room)

Materials: Pine and wire
Dimensions: Total 36 inches long, 16 inches deep and 42 inches tall. Including the stand it is 6 ft 5 inches.

Main flight interior corridor 34 inches long, 16 inches deep and 22 inches tall (plus the open towers which are not in this measurement but utilized by the birds with perches and nest)
Considerations:
Have a sliding 'drawer' to collect waste with grates above

Open top to allow light
Food/water dishes are standing (in the middle of the enclosure) to help stop all the seed husks and there is a 'lip' to prevent seeds from flying out.
Final product: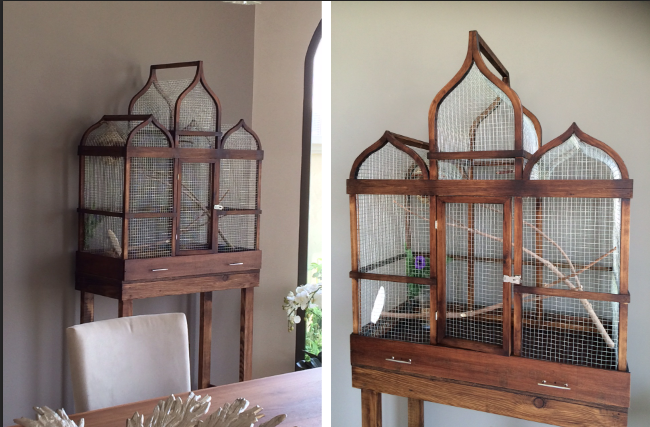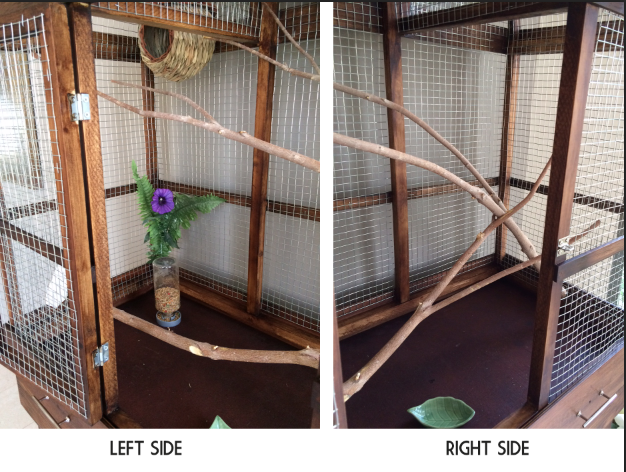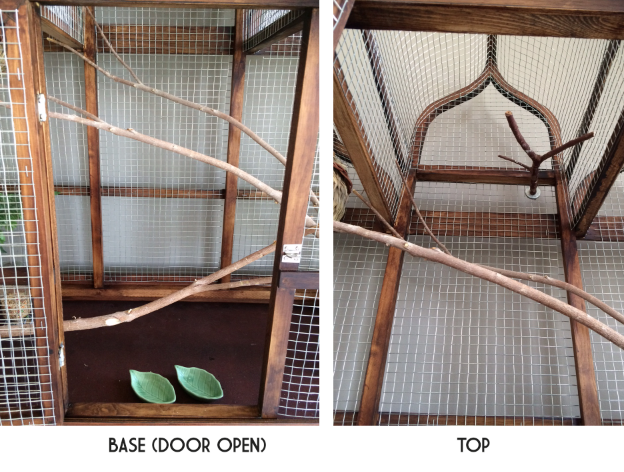 I decided to double the breeder enclosure that I currently had to provide ample room and add a positive esthetic to the aviary.
Here are some images of the new birdie pad....
It goes from 'land to sea' as it the left side of the cage has full sun- so I made cage elements from sea shells.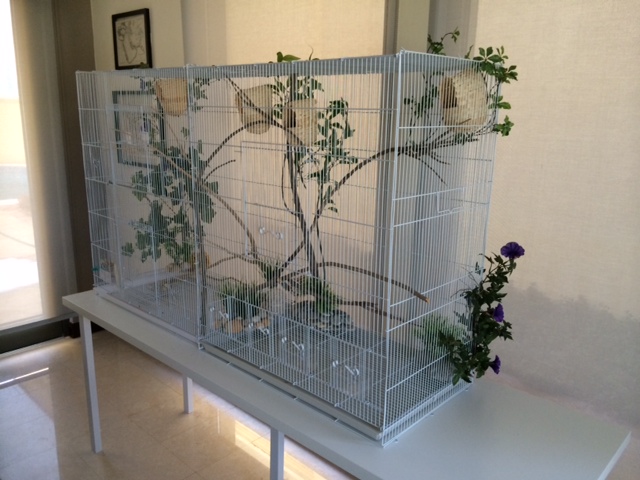 As alwasy, the element of the enclosure are hand made, and removable. Cage eleents are made from natural materials and added plants made from plastic forged together. Each piece easily be removed and washed when soiled. The key however is to design the cage so there is minimal cleaning required. Please see the Enclosures section for more details: fetchingfinches.webs.com/enclosures

The enclosure will be place in the aviary- this increases the size to 45x150x90 which is enough room for 3 pairs (two pair can cause aggression)

There is a nice flight pattern to be had, and of course it is beautiful!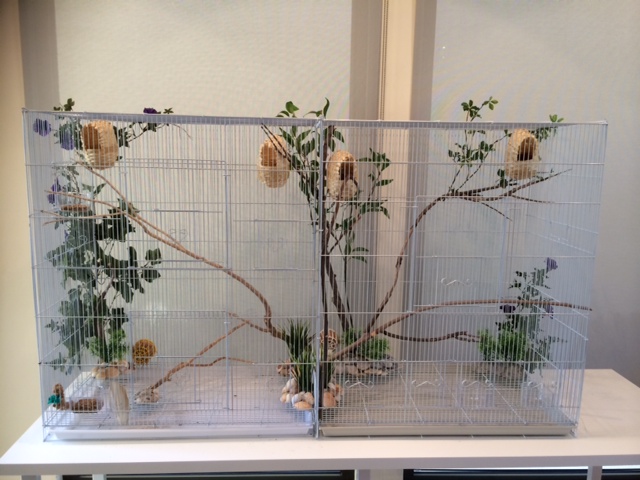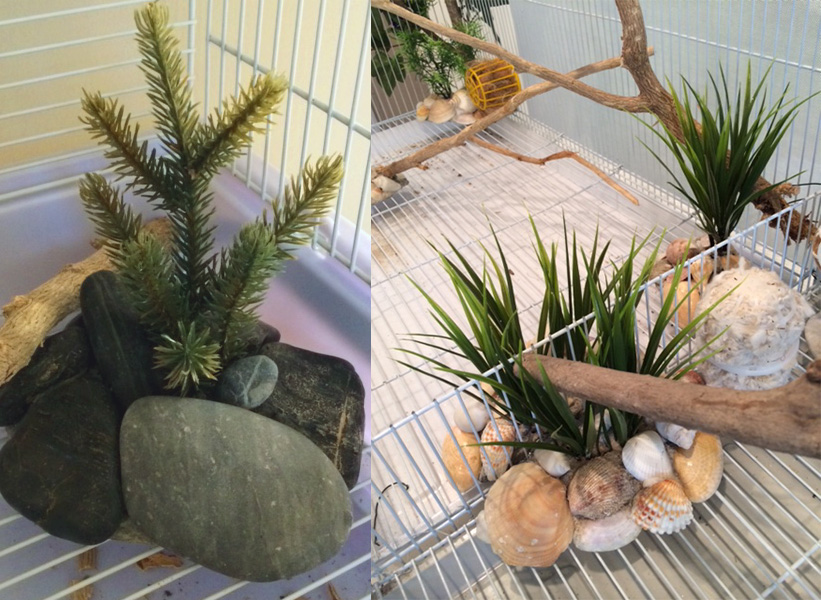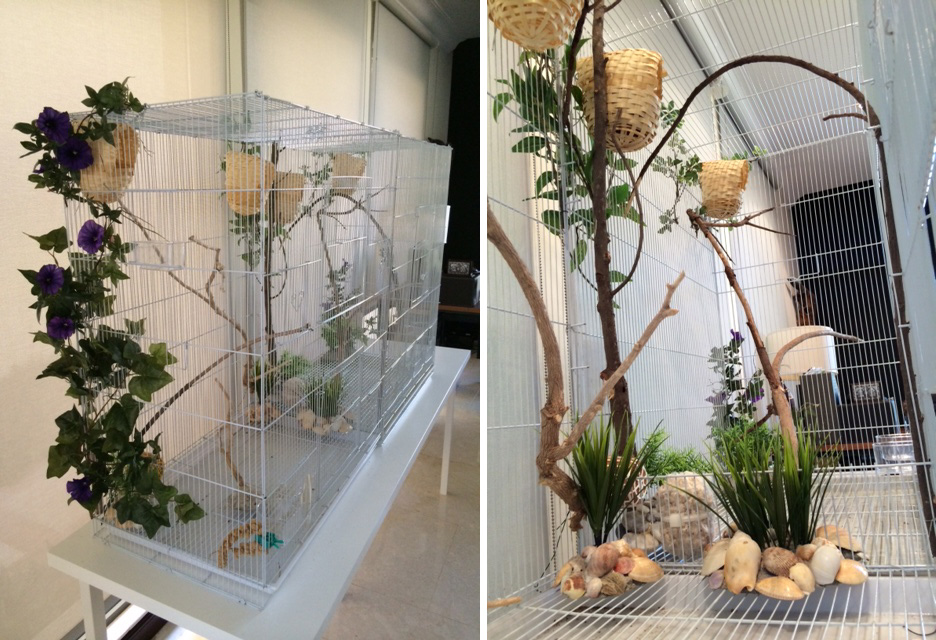 There has been some incredible weather here in Dubai... im hoping my new clutch didnt cool at any point and we are still on schedule for hatching in 2-5 days!
Thank you everyone for your support!
Special Thanks to *J in Bur Dubai

If you need more information on how I can create custom deisgn interiors of enclosures, please contact me: fetchingfinchesaviary@gmail.com