AMBROSE AND ANGELICA HAVE A NEW CLUTCH!
LINEAGE: AMBROSE, OB Phaeo cock, ANGELICA OBBB Fawn Hen (AM/AN, OBP+OBBBF 02 2015)
 Clutch size: 6

 Begin incubation: Feb 16th 2015
 Began Hatching: 1st of March, 2015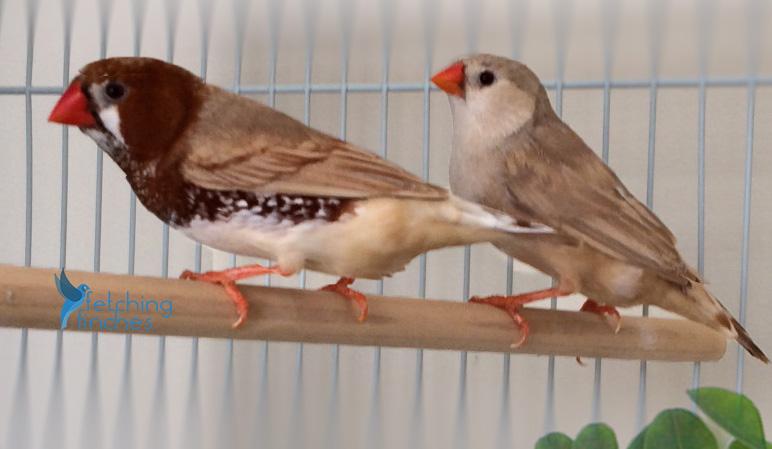 These are medium size (larger than normal- about 20 grams)
Currently 4 hatchlings are available for adoption.

The adoption fee for Fetching Finches Birds varies. Ready for families after they have weaned. If in UAE, home delivery by courier is availalable free of charge upon request. All babies will be hand fed, unless requested otherwise. For more information on pricing, please check back at a later date, or conact me with clutch code: LO/OM, F+LB 02 2015
If you are interested in adopting one or more of these remarkable birds, please contact me.
Fetchingfinchesaviary@gmail.com
Categories: Available for Adoption