MIDDLE EASTERN ENCLOSURE

(perfect for those super tame finches you want in your living room)

Materials: Pine and wire
Dimensions: Total 36 inches long, 16 inches deep and 42 inches tall. Including the stand it is 6 ft 5 inches.

Main flight interior corridor 34 inches long, 16 inches deep and 22 inches tall (plus the open towers which are not in this measurement but utilized by the birds with perches and nest)
Considerations:
Have a sliding 'drawer' to collect waste with grates above

Open top to allow light
Food/water dishes are standing (in the middle of the enclosure) to help stop all the seed husks and there is a 'lip' to prevent seeds from flying out.
Final product: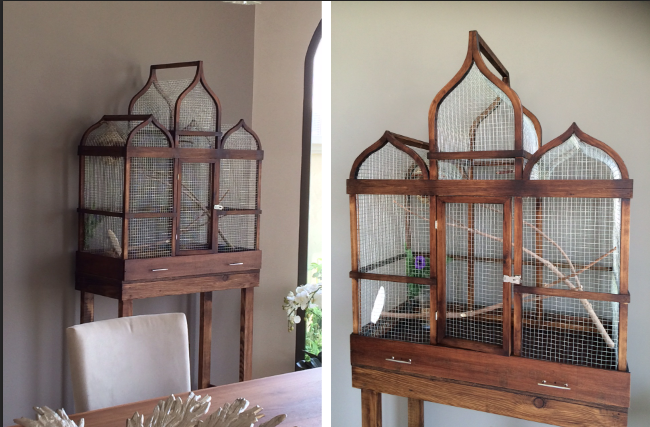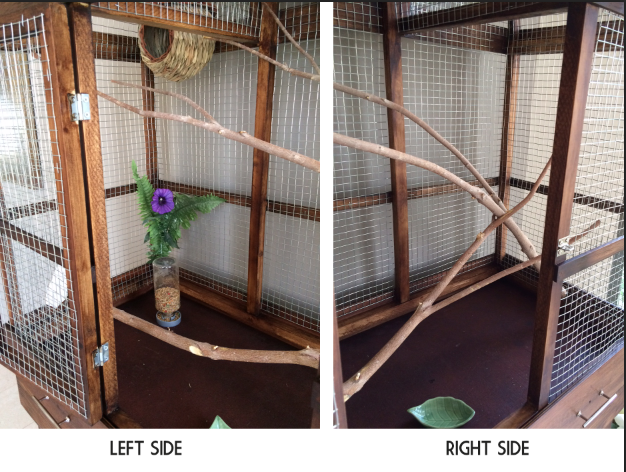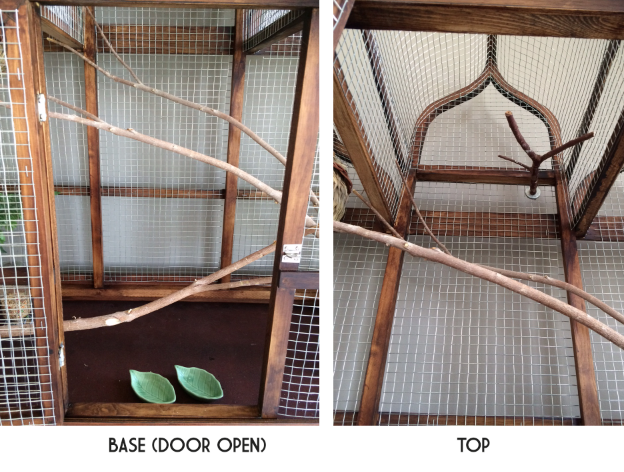 Categories: Custom Enclosures